The‌ ‌Dummies'‌ ‌Guide‌ ‌to‌ ‌Voluntourism‌ ‌in‌ ‌India‌
The show turned out to be excellent. All the circus entertainers shone through with their acrobatic and fire-handling skills. It was unlike anything I had ever seen before.
The European circus show was a sweet reward for our efforts to ensure it went as planned.
Together with my fellow volunteers, we were instrumental in cleaning the area, setting up the stage and organising the circus show. We worked daily for close to a month to make the circus show a reality.
My time in Goa had also come to a close. Apart from helping with the circus show, I had formed close bonds with the staff who worked in that eco-resort. I also made new friends through my fellow volunteers and explored Goa at my own pace.
It was probably one of the most gratifying vacations I had ever taken.
Deep inside, I felt grateful for contributing to a cause in a meaningful way while at the same time exploring Goa from a different perspective. For close to a month, I volunteered for 4–5 hours daily, worked on my online business during the evening and explored Goa during the weekends.
It was my first trip to Goa, and instead of the usual travel itinerary that people follow for Goa, I opted to make the most of voluntourism in India.
While voluntourism is a well-established way of travelling among Europeans and Americans, it is still at its nascent stages in India. Not many people are aware of this offbeat way of travel and how it helps them have more profound travel experiences with a destination.
In this article, I want to share with you everything I know about volunteering so that by the end of it, you have a much better idea of this offbeat way of travelling and make the most of it in one of your future travels.



What is voluntourism?
As the name suggests, voluntourism is a marriage of volunteering and tourism. You are travelling to a place to explore it and contribute to a local community simultaneously.
You choose the volunteering experience based on your skillsets or what interests you. A typical volunteering experience ranges from two weeks to two months but can go longer as well.
For example, I wanted to indulge in organic farming. As I had not visited Goa before, I decided to do it here at an eco-resort for a month to experience Goa from a different perspective.
Apart from tending to farms, I helped organise a circus chow, paint a yoga shala, and clean rooms. In the end, it was a wholesome experience, one that made me learn everything about managing an eco-resort.
And you know what the best part is? I got free food and accommodation in return. We got Onam Sadhyas for free on Sundays, usually charged around INR 399 for guests.
There were other perks as well, but in general, you get free food and, in most cases, free accommodation while volunteering anywhere. The timings are also generally flexible.
We were told to work 4–5 hours a day at the eco-resort, excluding the weekends. Some volunteers started their days early while others started theirs late. The timings depend on your work scope, but they usually tend to be around 4–6 hours.
What you do after work is entirely your call. In my case, I worked on my online business. A fellow volunteer explored the beaches of Goa during sunset and went for live music shows. Another one was working as a waiter in one of the beach shacks and earning some income.
Similarly, weekends are usually off in voluntourism. It is the best time to explore your destination as you get two days off. In my case, I explored the lesser-known places in South Goa every weekend by renting a scooter from my eco-resort.
So as you see, voluntourism helps you contribute to a community, learn new skills and engage with your destination. Now that you're clear about this, it's also essential to understand voluntourism's misconceptions.


Top 5 misconceptions about voluntourism
These are the top 5 misconceptions that most people have about voluntourism:
1. Voluntourism hurts local economies
On the outside, it may seem like voluntourism hurts the local job market by employing part-time volunteers instead of skilled workers. But the reality is different. Apart from hiring volunteers, your host also employs full-time employees who take care of other aspects of the community. Hosts engage volunteers when:
the work is seasonal,
they can't find people locally who offer the same skillsets,
or they can't afford to hire a full-time employee.
Therefore, it turns out to be a win-win situation for the host and the volunteer.
2. Voluntourism is meant only for college students
In Europe and the US, college graduates usually take a gap year to travel worldwide and engage in volunteering activities. Because of this phenomenon, it has become a stereotype to connect voluntourism with college students only.
But the reality is that anybody can engage in voluntourism. It doesn't matter whether you're a graduate, a professional or a retiree. As long as you can travel and offer your time and skills that can be helpful to someone, you're good to go.
3. It's hard to make an impact within a short duration
You may feel this sentiment, especially if you're travelling and volunteering at a destination for a short duration. But it would be best if you also realised that your efforts are not getting wasted. Every action that you take is helping the community take tiny steps in achieving its long-term targets.
For example, when my fellow volunteers and I assisted in organising the season's first European circus show at my resort in Goa, we also set a strong foundation for future circus shows that were supposed to happen after we left. And hence, the efforts we put in had a long-term impact on the circus community overall.
4. Volunteering opportunities exist only in NGOs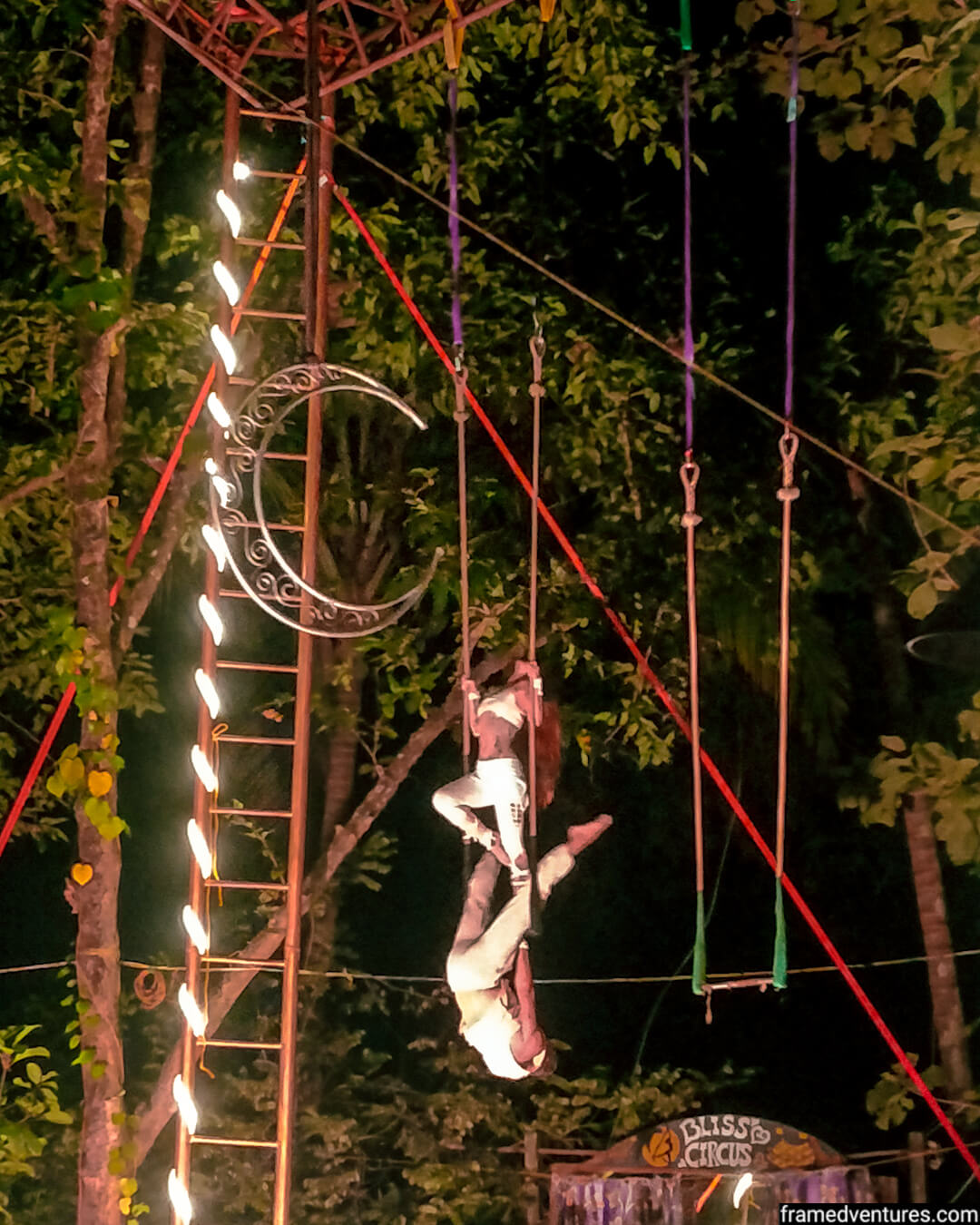 Traditionally speaking, NGOs were the only organisations where you could volunteer and contribute to a cause. Even today, you'll find many NGOs spread across India that needs volunteers.
But with the advent of platforms like Workaway and Worldpackers (more about them later) in recent years, you can travel and volunteer wherever you want. Apart from NGOs, you can now volunteer at farms, hostels, private homes or even inside a jungle. The possibilities are endless.
5. You need specialised skills to volunteer
The beauty of voluntourism is that you don't need any specialised skills to participate in this economy. Contrarily, what you truly need is a drive to help a community in the best way possible.
While specific jobs like being a yoga or a music teacher require a certain level of experience, many volunteering jobs require manual labour from your end.
It was certainly the case when I volunteered at my eco-resort in Goa. All of my tasks involved physical work. Help in organic farming, looking after a hostel and decorating a guest house are other examples of manual labour.


Top 5 reasons to try voluntourism in India as an offbeat travel experience
Voluntourism is one of the best ways to travel offbeat to a destination. Here are the top 5 reasons to try voluntourism in India for your next travel experience:
1. A cheap way to travel around India and the world
Who doesn't love travelling cheaply? As mentioned before, as a volunteer, you get free food and accommodation (in most cases) to exchange your skills. It is one of the main reasons why voluntourism is a massive hit with solo travellers and backpackers worldwide.
With voluntourism, most of your expenses will only be for travelling between places. Therefore, you can save a lot of money which will help you travel further.
2. Make new local connections in your travel destination
When you experience a place from a local's perspective, you truly understand your destination. Through voluntourism, you make connections with the community locals that'll help you know more about their lives and broaden your perspectives. As a bonus, you also get insider secrets of the lesser-known places to visit in your destination via the locals.
3. Learn new skills/polish old ones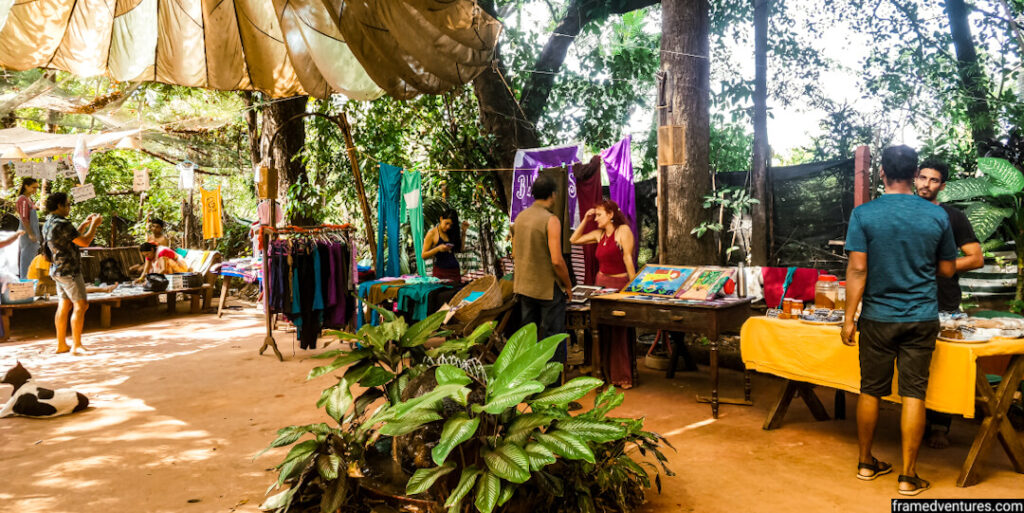 Voluntourism, in essence, is contributing your skills towards a cause. And in doing so, you learn new skills and polish old ones.
For example, in my volunteering experience, I helped organise a circus show, took care of the farms and cleaned rooms. These were things that I hadn't done before, and hence I learned new skills in the process.
Similarly, if you're already good at something, contributing the same as a volunteer will improve your skills further.
4. It helps you take a breather and understand yourself better
Sometimes all you need is a break from life to get a new perspective or learn more about yourself. In that case, voluntourism should be on your list. When you engage with new people, culture and food, you take time off from your real life and shift your focus completely.
For example, my time in Goa made me realise how much I love being outdoors and meeting new people instead of being at home. You'll also have significant realisations in this process.
5. Get a wholesome/immersive experience as a travel volunteer
In summary, you get an immersive experience when you travel and volunteer simultaneously. It is much more meaningful than simply visiting a tourist destination. You're contributing to a noble cause while at the same time travelling at your own pace.
Moreover, the skills that you learn and the local connections you create make it one of the best ways to travel offbeat to any destination in the world.


Is voluntourism meant for you?
Let's be clear about one thing. As cool as voluntourism sounds, it is not an activity meant for everyone. Whether you'll end up liking voluntourism depends on the expectations you set for the experience you're going to undertake.
Voluntourism is not meant for you if you recognise yourself in one of the five categories below:
1. Using voluntourism only as a means to travel cheaply
While voluntourism helps you save costs, you shouldn't use it only for this purpose. The true essence of voluntourism is to give back to the community in a meaningful way.
Taking advantage of this aspect will only waste your and your host's time. It may also hurt your prospects of getting a volunteering experience in future.
2. Expecting luxury residence or food
You should drop the idea if you're expecting 5-star food or hospitality experience via voluntourism in India. You have other avenues for the same.
Mostly, your accommodation will be in dorms or shared rooms. Similarly, even if you get fresh food, you may not get a lot of variety.
It always helps to talk to your hosts about your lodging and meals to set the expectations right.
3. Behaving as a tourist instead of a community worker
One of the best things about voluntourism is that you're working as part of a local community in your destination instead of being a tourist. As such, don't expect others to treat you like a tourist.
Being empathetic with your community co-workers is vital in ensuring that you get a positive experience through your endeavours.
4. You're not okay with working hard or when times get tough
Let me tell you one thing. It wasn't easy for me to work outdoors in my eco-resort, especially during the daytime when the weather was scorching hot. There were times when I wanted to quit, but I didn't because the cause was significant.
You, too, will have similar uncomfortable moments, so if you feel you'll have a completely relaxing experience, you're wrong.
5. You're in a full-time job or business
To make the most of voluntourism, you need to keep aside at least 4–6 hours on weekdays for volunteering. Hence, if you're engaged in a full-time job or business that leaves you with no time, you cannot make the most of voluntourism in India.
Ideally, you should have at least two weeks to spare for volunteering which is the bare minimum that hosts requests from volunteers. Therefore it is suitable for people who:
have graduated from college and have time to kill
corporate people who left their jobs and need a break
retirees
As an exception, if you do have a full-time job or business yet your working hours are less, you can give voluntourism a shot.


How can I try voluntourism in India?
While voluntourism is a well-known concept in the western world, the trend is slowly catching up in India, especially for people who want to travel off the beaten path.
You'll find local volunteering opportunities spread across different corners of the country. Some organisations require you to pay for volunteering, while others provide free food and accommodation in return.
For example, Spiti Ecosphere is an NGO based in Himachal Pradesh that engages in sustainable development in Spiti Valley. Herding the village cattle, farming and renovating solar cookers are some things that you do as a volunteer. As they're a small organisation, they require you to pay to volunteer with them.
Similarly, SECMOL is another NGO based in Ladakh that deals in reforming the educational system of Ladakh through various activities — teaching ice skating, swimming and English are some of the activities you can offer as a volunteer. Much like Spiti Ecosphere, you need to pay for food and accommodation to volunteer here.
If you want to connect with different organisations in one place instead of specific organisations, you should check out Himalayan Volunteer Tourism. It is an active Facebook group set up by Sunshine Himalayan Adventures based entirely on the Himalayas.
You can check out posts from organisations/homestays looking for volunteers and post your volunteering requirements on the group. Most of these organisations provide free food and accommodation in return for volunteering.
However, if you're looking for the best platforms for voluntourism in India, I highly recommend three well-known international organisations: Workaway, Worldpackers and WWOOF.
Through Workaway and Worldpackers, you can access hosts across the country (or anywhere in the world) who need volunteers for various activities. The good news is that you'll find many Indian hosts on these platforms spread across the country. The activities can range from content writing to animal care to teaching English.
Most of the hosts provide free food and accommodation in return. Additionally, your working hours range between 4–6 hours daily with the weekends off. Every volunteering experience typically lasts from two weeks to two months, giving you the flexibility to explore different opportunities while travelling.
To access Workaway and Worldpackers, you need to pay an annual membership fee of $44 and $49, respectively from their app/website. These rates are nominal, considering that you can have as many volunteering experiences as you want in a year.
Note: The official Workaway website is workaway.info (i.e. Workaway Info) instead of workaway.com.
After you make the payment, you need to create a profile on these platforms and optimise it so that you get the best possible hosts for your volunteering experiences. To know more about how to set up your profile on Workaway, you can check out this article. The process remains the same on Worldpackers as well.
Much like Workaway and Worldpackers, WWOOF is another international organisation that connects you with hosts across India (and the world). However, they deal only with organic farming. To access WWOOF for a year, you need to pay $40 for membership.
In summary, most independent organisations (apart from Workaway and Worldpackers) require you to fill out an application form or connect with them via phone or email. Regardless, you should ask your prospective host as many questions as possible about the volunteering opportunity before signing up for them. It helps set the right expectations for you and the host.
For example, you should ask your host about the expected work, schedule, food, accommodation and any other doubts you may have. Apart from choosing a destination, go for an experience wherein you'll be able to use the skills you're good at or learn skills that interest you. In this way, you benefit the host and vice-versa.
While doing your research, you may also find other websites like Workaway, Worldpackers and WWOOF who connect volunteers to hosts but make sure you authenticate their credibility before jumping on to the platform.

Frequently Asked Questions
What does voluntourism mean?
Voluntourism is a form of tourism in which you travel to a destination in a more meaningful manner by engaging in a local volunteering experience. Through this experience, you contribute to the local community, learn new skills and travel slowly. It helps you immerse yourself completely in your local destination.
What is an example of voluntourism in India?
Teaching English to schoolchildren in Ladakh, tending to farms in Sikkim and conducting yoga sessions in a hostel in Goa are some examples of voluntourism in India. During your off-time, you're free to explore your destination. Depending on the organisation, you also get free food and accommodation in return.
What is wrong with voluntourism?
While having specialised skills is not a mandate for volunteering, it can be a problem for a job that requires such skills. For example, if a host is looking for a professional painter but hires a volunteer who's not qualified, it can burden the hosts.
Similarly, there will be instances where specific jobs like constructing a house require a long-term commitment. If a host keeps hiring volunteers on a short-term basis for this particular job, the output may not be adequate.
How much does Workaway cost?
The cost of an annual membership for a single person in India is $44. Additionally, if you sign up as a couple/two friends on the Workaway website/app, you can save some money as the yearly membership is $56.
From time to time, Workaway also runs offers by providing free additional months if you signup before a specific date.
Is Workaway legitimate?
Workaway is a medium that connects volunteers to hosts across the world and has thousands of confirmed reviews. While it is set up legally and verifies all hosts and volunteers on the platform, it is the volunteer's responsibility to choose a host with good ratings/reviews.
While the occurrences are rare, you can always report any untoward incident to the Workaway support team.
Conclusion
Thanks to the increasing accessibility of voluntourism in India, I explored a different side of Goa that is unbeknownst to many travellers that visit Goa frequently. More than being a tourist in Goa, I identified myself as part of a local community for one month.
You, too, can have similar offbeat experiences in India, provided you want to contribute to a local community meaningfully. Try to be as adaptive as possible and empathise with your co-workers to have a great experience.
Apart from the options I've provided, you can do more research online to find organisations that offer volunteering experiences at the destinations you want to visit. Ensure that your expectations match that of the hosts to have a fantastic trip.
By the end of your experience, I'm sure you'll realise why voluntourism is a popular concept worldwide and a rising trend in India. Voluntourism is one of the best ways to travel offbeat to a destination and immerse yourself in the local surroundings.
Have you ever had any voluntourism experience in India before? If so, let me know how it went.
If you have any doubts about voluntourism in India, hit me up in the comments, and I'll be happy to help.